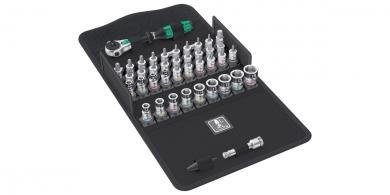 Combine 5 types of ratchet.
We just could not believe that it was not possible to make a ratchet work more quickly. Moreover, we did not like the way users had to apply many different types of ratchet to get a job done.
We therefore questioned everything that was conventional about ratchets. The Zyklop Speed ratchet is what has emerged. The flywheel design of the Zyklop Speed ensures high working speeds.
And: the Zyklop Speed combines the advantages of 5 types of ratchet in a single tool. Additionally, it can be used as a screwdriver.
---